Waving Goodbye to 2021
What happened to Israel this calendar year?
As we say goodbye to this calendar year, and move into 2022, it is important to reflect and understand the kind of year that Israel has survived! Aside from the many terror attacks, thousands of missils fired into Israel, and the many precious lives that terror is responsible for taking away in 2021; the pandemic has caused severe economic distress and it is clearly seen and felt in the homes of hungry needy families in Israel. The tourist scene has lost millions, the mass closures have forced many businesses to close down leaving thousands of hard working families out of a job and forced to join the ranks of poverty.
How much more can a country endure? It is both inspiring and profound that in Israel those out of a job are still searching, families are working hard to go on and continue with everyday life despite the tremendous heartbreak and pitfalls along the way. The fact is that over 21% of Israeli families live below the poverty line. This includes hundreds of thousands of children, elderly, and new immigrants. Unfortunately, due to the covid restrictions in an attempt to contain the virus, the hunger situation is increasing by the day! Fortunately, There is something we can all do! By sending food cards today, you have the power to ensure that more families in Israel have food on the table, that children will not go to bed hungry, and that the elderly are fed. Therefore, I ask you to give one more push before 2022 and let's make the best of 2021.
By sending in a tax deductible donation today, YOU are dedicating what's left of 2021 to Israel!
You are taking action and ensuring that Jewish families in Israel have food on the table!
This is why we are here! This is why you are reading this! It is during these uncertain times that your support is most critical, influential, and inspiring! Your Food Card donation ensures the people of Israel that they are not alone!
When the people of Israel are down, they have twice as many brethren to help them stand up again!
In your merit, in 2021 GJARN was able to provide 27,400 FOOD CARDS to needy families in Israel. Totaling 7,695,010 shekel!
Please donate Food Cards to the needy in Israel today! FOR:
Victims of terror,
Families of IDF soldiers,
Orphans and needy families,
To make a charitable donation online, Please click HERE
or send a check by regular mail to:
Global Jewish Assistance & Relief Network (JAR)
1414 Carroll Street Brooklyn. NY 11213
Each month throughout the year, the Jewish Assistance & Relief Network (JAR) provides close to 2,000 Food Cards for needy families in Israel with a minimum value of $90 to as much as $600, and during the holidays, the numbers go up to 5,000 families with assistance of at least $90 to help with the added holiday expenses.
Highlights of the Food Card Program:
Our Administrative budget in Israel is covered by the rebates we receive from the national retailers so that 100% of your donation goes directly to feed needy families. There are NO warehouse and logistical fees spent to cover distribution costs.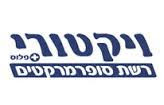 Food Cards are pre programmed so that families can only purchase basic food and household products, and exclude any purchase of cigarettes, alcohol, clothing, cosmetics, ETC.
Cards are issued throughout the year, as well as during a war or at Holidays.
In the merit of your generous donation may your loved ones and all of Am Yisroel only know blessings from here on!
With best wishes,
Thank you! !תודה רבה
Sat, December 3 2022
9 Kislev 5783
Sat, December 3 2022 9 Kislev 5783