Come Help Us Make A Difference in ISREAL!
Inflation in Israel leaves thousands of families in poverty and in dire need of support!
When looked at objectively Israel is indeed a small piece of land, one that marks our tremendous history as a nation, and as a people. Israel has seen the Jewish nation and many people of the world at their best, and unfortunately far too many times at their worst. Israel's land has absorbed our tears, heard our cries, laughed at our joy, and nourished the children of Bnei Yisroel. Today, that same land continues to witness our brethren's cries of life, death, joy, and pain. Israel is a land filled with people who fight for survival on a daily basis. The security threat has become a way of life, and the economic struggle is constantly increasing.
Life in Israel can oftentimes seem unpredictable and many have learned to have faith and simply continue to live despite so many challenges. However, sometimes too many challenges can affect too many factors. As inflation escalates, the poverty situation is becoming more and more critical! According to a recent Reshet 13 report: "Israel returned to the bottom of the ranking indicating one of the highest levels of poverty in developed countries." This factor continues to affect the people of Israel, resulting in a hunger situation in dire need of support. Needy families, Holocaust survivors, IDF families, and Orphans are all finding that obtaining basic foods has become a constant daily struggle, resulting in empty refrigerators, and hungry children!
While we cannot change the security threat in Israel or the increasing poverty rate, we CAN ensure that needy families in Israel have food on the table! By sending Food Cards we are ensuring that families can sustain their children and that the needy are able to eat!
At Global Jewish, our goal is to ensure that our brethren in Israel know they are not alone! As they continue to reside in our precious Israel, we continue to support them when they are in need! It is our unity that always saved the Jewish nation, and it is our unity that can eradicate hunger in Israel!
TOGETHER YOU CAN MAKE A DIFFERENCE!
***Please see the link below to watch this breaking news report, and donate Food cards today!
YOUR support is most critical now!
YOU can ensure that no child is left hungry in Israel!
Please donate Food Cards to the needy in Israel today! FOR:
Victims of terror,
Families of IDF soldiers,
Orphans and needy families,
To make a charitable donation online, Please click HERE
or send a check by regular mail to:
Global Jewish Assistance & Relief Network (JAR)
1414 Carroll Street Brooklyn. NY 11213
Each month throughout the year, the Jewish Assistance & Relief Network (JAR) provides close to 2,000 Food Cards for needy families in Israel with a minimum value of $90 to as much as $600, and during the holidays, the numbers go up to 15,000 families with assistance of at least $90 to help with the added holiday expenses.
Highlights of the Food Card Program:
Our Administrative budget in Israel is covered by the rebates we receive from the national retailers so that 100% of your donation goes directly to feed needy families. There are NO warehouse and logistical fees spent to cover distribution costs.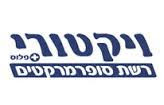 Food Cards are pre programmed so that families can only purchase basic food and household products, and exclude any purchase of cigarettes, alcohol, clothing, cosmetics, ETC.
Cards are issued throughout the year, as well as during a war or at Holidays.
In the merit of your generous donation may your loved ones and all of Am Yisroel only know blessings from here on!
With best wishes,
Thank you! !תודה רבה
Sun, October 1 2023
16 Tishrei 5784
Donate to your Choice Charity from the following programs!
*Make Donation to Orphans and needy families in ISRAEL
@jar-gjarn

shlomo@globaljewish.org
Sun, October 1 2023 16 Tishrei 5784