Come Help Us Make A Difference in ISREAL!
Summer in Israel!
As the summer heat rises, and swimming pools fill up with excited children and families, the world seems brighter. There is a sense of relaxation in the air. It is easy to forget about "world problems" and struggles. But in truth, forgetting is keeping so many other children from the opportunities the summer months have in store for them. That is why we are here. We at JAR are doing the maximum to ensure that needy families in Israel have food in their fridges, and that no child in Israel should live in hunger this summer!
Summer is a vital time for a child to grow, explore, and fulfill their curiosity about the world. Watching the stars, swimming in the ocean, camping, and hanging out with friends. It should be a right for every child to have the gift of an enjoyable summer. Unfortunately, it is during the summer that school lunches aren't available, those same lunches that far too many needy families depend on to feed their children ensuring a daily nutritious meal, and a sense of relief to a struggling parent that their child is fed. In Israel, there are thousands of parents who are struggling to feed their children on a daily basis, and during the summer months they struggle even more so. In the midst of all of this summer fun and anticipation there are thousands of needy children in Israel, whose families live in a vicious cycle of poverty, and are constantly in survival mode, in need of food and aid throughout the year, and even more so this summer!
Inflation has affected people all over the world, and unfortunately it has made the financial struggle almost unbearable for all people in Israel, and especially the Orphans and needy Families!
While we cannot do much about this current situation; donating Food Cards is how YOU can make a difference!
Your Food Card donation will help provide food for needy orphans, holocaust survivors, IDF families, and hungry families in Israel. It is during these uncertain times that YOUR support is most critical! YOU can ensure that no child is left hungry this summer!
Please donate Food Cards to the needy in Israel today! FOR:
Victims of terror,
Families of IDF soldiers,
Orphans and needy families,
To make a charitable donation online, Please click HERE
or send a check by regular mail to:
Global Jewish Assistance & Relief Network (JAR)
1414 Carroll Street Brooklyn. NY 11213
Each month throughout the year, the Jewish Assistance & Relief Network (JAR) provides close to 2,000 Food Cards for needy families in Israel with a minimum value of $90 to as much as $600, and during the holidays, the numbers go up to 5,000 families with assistance of at least $90 to help with the added holiday expenses.
Highlights of the Food Card Program:
Our Administrative budget in Israel is covered by the rebates we receive from the national retailers so that 100% of your donation goes directly to feed needy families. There are NO warehouse and logistical fees spent to cover distribution costs.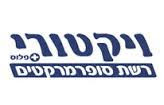 Food Cards are pre programmed so that families can only purchase basic food and household products, and exclude any purchase of cigarettes, alcohol, clothing, cosmetics, ETC.
Cards are issued throughout the year, as well as during a war or at Holidays.
In the merit of your generous donation may your loved ones and all of Am Yisroel only know blessings from here on!
With best wishes,
Thank you! !תודה רבה
Wed, August 17 2022
20 Av 5782
Wed, August 17 2022 20 Av 5782