Come Help Us Make A Difference in ISREAL!
Israel knows we're here
Israeli families are slowly recuperating post the physical and emotional turmoil the country has endured during the past several weeks. Schools and businesses are starting to function, and there is a sense of hope in the air.
But the wounds that Israel has suffered exceed far and beyond the 3,440 rockets that were fired into Israel this May. Children have been living in fear, parents are finding it hard to find the emotional strength to move on, and the county may need some time before things really get back to normal. That's why we still need your help! Your Food Card donation today will help provide food and household essentials for needy families in Israel. This is why we are here! It is during these uncertain times that your support is most critical, influential, and inspiring! Your Food Card donation ensures the people of Israel that they are not alone. When there are so many against Israel, there are twice as many supporters!
The people of Israel know that they are our brethren, and we are all standing beside them, holding their hand through this delicate time!
Please donate Food Cards to the needy in Israel today!
Wish to help my brethren in Israel with pre-paid Food Cards for:
Victims of terror,
Families of IDF soldiers,
Orphans and needy families,
To make a charitable donation online,
Please click HERE
or send a check by regular mail to:
Global Jewish Assistance & Relief Network (JAR)
1414 Carroll Street Brooklyn. NY 11213
In the merit of your generous donation may your loved ones and all of Am Yisroel only know blessings from here on!
Each month throughout the year, the Jewish Assistance & Relief Net
work (JAR) provides close to 2,000 Food Cards for needy families in Israel with a minimum value of $90 to as much as $600, and during the holidays, the numbers go up to 5,000 families with assistance of at least $90 to help with the added holiday expenses.
Highlights of the Food Card Program:
Our Administrative budget in Israel is covered by the rebates we receive from the national retailers so that 100% of your donation goes directly to feed needy families. There are NO warehouse and logistical fees spent to cover distribution costs.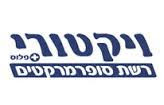 Food Cards are pre programmed so that families can only purchase basic food and household products, and exclude any purchase of cigarettes, alcohol, clothing, cosmetics, ETC.
Cards are issued throughout the year, as well as during a war or at Holidays.
With tremendous gratitude for your support for the needy in Israel,
With best wishes,
Thank you! !תודה רבה
Tue, July 27 2021
18 Av 5781
Tue, July 27 2021 18 Av 5781