Come Help Us Make A Difference in ISREAL!
Come Help Us Make A Difference in ISRAEL!
At JAR we pray that G-d has been good to you and your family during these difficult times. As we close this calendar year, there is still so much we can do to ensure that this coming year IS "it is better than it was before."
So many have suffered from this pandemic, and yet we have the opportunity to help so many more!
In Israel, the lockdown aggressively continues! Far too many families are left without food on the table as their children remain in isolation for fear of contracting COVID-19.
Politicians can point fingers, but our war is one of survival and not more! As we strive to do everything we can to survive as part of the human race, as part of a cherished nation; we continue to fight this war of hunger in Israel. And I ask you; Should we continue to tolerate Jewish children going to sleep hungry at night? Surely this is something WE have the power to change!
I am pleased to say that there is light at the end of the tunnel! YOU DO have the power to ensure that Jewish children can go to bed nourished and fed!
Let's Make A Difference in ISRAEL!
We work vigorously throughout the ENTIRE YEAR to help raise funds for needy families living in Israel! We need your support and participation in providing assistance for victims of terror, orphans, needy families, soldiers of the IDF, and Holocaust survivors who are struggling in Israel.
YOUR donation can contribute to ensuring that thousands of Jewish families CAN put food on the table!
We cannot fight this pandemic, but we CAN fight to eradicate hunger in Israel!
✡✡✡ You can also choose to give a monthly donation and have every month of the coming calendar year permeated by giving and knowing that you are making an active change and feeding the needy in Israel. Hashem has made it possible that the power to change someone's entire world is literally at our fingertips. YOUR DONATION GIVES YOU THE POWER TO CHANGE THE WORLD FOR A NEEDY FAMILY IN ISRAEL!
in that merit, may G-d Almighty bless you and your family with an abundance of health, happiness, and success in all aspects.
Wish to help my brethren in Israel with pre-paid Food Cards for:
Victims of terror,
Families of IDF soldiers,
Orphans and needy families,
To make a charitable donation online,
Please click HERE
Each month throughout the year, the Jewish Assistance & Relief Net
work (JAR) provides close to 2,000 Food Cards for needy families in Israel with a minimum value of $90 to as much as $600, and during the holidays, the numbers go up to 5,000 families with assistance of at least $90 to help with the added holiday expenses.
Highlights of the Food Card Program:
Our Administrative budget in Israel is covered by the rebates we receive from the national retailers so that 100% of your donation goes directly to feed needy families. There are NO warehouse and logistical fees spent to cover distribution costs.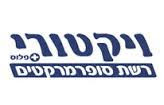 Food Cards are pre programmed so that families can only purchase basic food and household products, and exclude any purchase of cigarettes, alcohol, clothing, cosmetics, ETC.
Cards are issued throughout the year, as well as during a war or at Holidays.
With tremendous gratitude for your support for the needy in Israel,
With best wishes,
Thank you! !תודה רבה
Please Make Checks Out To:
Global Jewish Assistance & Relief Network (JAR)
1414 Carroll Street Brooklyn. NY 11213
GJARN is a non-profit organization registered under 501 (c) 3. Tax ID# 11-309-5240
Mon, May 17 2021
6 Sivan 5781
Mon, May 17 2021 6 Sivan 5781