High Holidays Campaign for ISRAEL

Zman Simchateynu!
As the majority of the world returns to their secure homes after a long and much-needed summer outdoors. We, the Jewish people, opt to leave our homes and dwell in the Sukkah. This is our way of remembering that we are G-ds people and he is the one that guards and sustains us. No matter where we are, or what we have experienced, we are here as a nation to celebrate in unity and joy!
The Torah calls this holiday," Zman Simchateinu." And like many Chagim, it is during this holiday that we are reminded of our dedication to Hashem, and to each other! In Israel Inflation has made the struggle to put food on the table a daily challenge for most families! Thousands of children are living in poverty, making such holiday celebrations seem like an infeasible stressor for far too many families!
The Torah explains that we are commanded to celebrate Sukkot with our "loved ones, servants, paupers, orphans, widows, and have Ushpizin (guests)."
This is a beautiful mitzvah! But true rejoice can only happen if we are ALL able to celebrate! If we ensure that thousands of struggling Jewish families in Israel CAN join us in celebration this year...then we have succeeded in truly accomplishing this Mitzvah!
Therefore, It is during this busy time that I ask you to remember your brethren in Israel who need your support for this Sukkot by donating "Food Cards" today so that YOU CAN ensure that they CAN join in the celebration!
In the merit of all of your support for the needy in Israel may you have a chag sameach and a Pitka Tova!
!פתקא טובה
!חג שמח
I wish to help my brethren in Israel with pre-paid Food Cards for the High Holidays for:
Victims of terror,
Families of IDF soldiers,
Orphans and needy families,
Should you wish to donate online, please click HERE
or send a check by regular mail to:
Global Jewish Assistance (JAR)
1414 Carroll Street Brooklyn. NY 11213
Each month throughout the year (not just during the holidays), we at JAR provide close to 2,000 "Food Cards" for needy Israeli families, with a minimum value of $96.00 to $600 per "Food Card". For the High Holidays, the numbers go up to 5,000 families with the assistance of at least $96 to help with the added Holiday expenses.
Meet our volunteers and professionals making all of this happen in Israel!
Highlights of the Food Card Program:
Our Administrative budget in Israel is covered by the rebates we receive from the national retailers so that 100% of your donation goes directly to feed needy families. There are NO warehouse and logistical fees spent to cover distribution costs.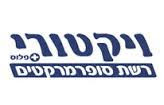 Food Cards are pre programmed so that families can only purchase basic food and household products, and exclude any purchase of cigarettes, alcohol, clothing, cosmetics, ETC.
Cards are issued throughout the year, as well as during a war or at Holidays.
Wed, March 29 2023
7 Nisan 5783
Donate to your Choice Charity from the following programs!
Wed, March 29 2023 7 Nisan 5783