High Holidays Campaign for ISRAEL
High Holidays Campaign for ISRAEL
As we gather the broken pieces of our hearts that the pandemic has swept away, we find that it is during these very moments that we cherish and appreciate everything that has sustained.
The nation of Israel is quite accustomed to starting over. Throughout history, we have been persecuted and banished only to rebuild, reproduce, and reconstruct our families, our nation, our homes, and our country. Nevertheless, we find that with every passing year there is change, and every Rosh Hashanah is a chance at a new beginning.
This High Holidays our brethren in Israel are working hard to rebuild a country torn by much more than its consistent security threat, but by a pandemic with rising death tolls and severe economic distress. Our needy brethren in Israel have always struggled, and with businesses shut down and tourism at a halt, school, and camp closures, the country's needy are in need of emergency support. In the USA the stimulus package, unemployment benefits, and PPP loans/grants helped many people who have been affected by the pandemic. In Israel, the hunger tolls rose, and the minuses in the bank grew deeper. The thought of little children in light-colored dresses and suits, and delicious meals with family members to welcome High Holidays, seem like an unattainable goal for many needy families. Without our support, this is the sad truth and we cannot allow this to happen. Not now, not this High Holidays, and not ever. let's give these families the opportunity to celebrate the new year, to celebrate starting over, and to celebrate life!
By sending the needy in Israel "Food Cards" you are giving our needy brethren a chance to celebrate again, to accept this new beginning and the High Holidays with hope and joy in their hearts!
Each month throughout the year (not just during the holidays), we at JAR provide close to 2,000 "Food Cards" for needy Israeli families, with a minimum value of $80.00 to $600 per "Food Card". For the High Holidays, the numbers go up to 5,000 families with the assistance of at least $80 to help with the added Holiday expenses.
I wish to help my brethren in Israel with pre-paid Food Cards for the High Holidays for:
Victims of terror,
Families of IDF soldiers,
Orphans and needy families,
Should you wish to donate online, please click HERE
or send a check by regular mail to:
Global Jewish Assistance (JAR)
1414 Carroll Street Brooklyn. NY 11213
Meet our volunteers and professionals making all of this happen in Israel!
Highlights of the Food Card Program:
Our Administrative budget in Israel is covered by the rebates we receive from the national retailers so that 100% of your donation goes directly to feed needy families. There are NO warehouse and logistical fees spent to cover distribution costs.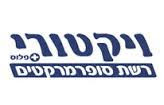 Food Cards are pre programmed so that families can only purchase basic food and household products, and exclude any purchase of cigarettes, alcohol, clothing, cosmetics, ETC.
In the merit of your generous donation and support for the needy in Israel,
may you and your loved ones enjoy
WISHING YOU A GMAR CHATIMA TOVA, A HAPPY, HEALTHY, SAFE AND PROSPEROUS NEW YEAR!
!גמר חתימה טובה
Tue, July 27 2021
18 Av 5781
Donate to your Choice Charity from the following programs!
Tue, July 27 2021 18 Av 5781