High Holidays Campaign for ISRAEL
How to enter this new year
As Rosh Hashanah approaches we reflect on this year and all that has transpired. We reflect on the miracles we have witnessed, the atrocities and pain we have felt, our mistakes, our good deeds, welcoming new life, bidding farewell to others, celebrating wins, and crying over losses. So much goes on in a single day, that it can be very challenging to sum up an entire year to reflect on. And yet, we do so every single year. But once we reflect, what then? That's when we remember that Rosh Hashanah is a chance to start over. A time to repent, accept, and create a new game plan in order to conquer what we weren't able to do right the year prior. How we enter this new year will affect every single one of the 365 days to come.
What if I told you that this year you can start a new year by helping thousands of families in need? Because this year you can make a difference for Israel like never before! You see; every single Food Card donated ensures that another family can celebrate and enjoy a holiday meal, a Holocaust survivor will have food in their fridge, and a child will not go to bed hungry.
The poverty situation in Israel has left thousands of families in need of food aid. Aside from the thousands of needy families and individuals across Israel; Inflation has ensured that thousands of hard-working parents are now forced to join the ranks of the needy. This heartbreaking fact truly poses a risk to the future of many families. This dire situation has left us here at JAR with thousands of additional families in need of Food Cards. These families need help, and therefore, they are in need of YOUR support! I urge you to take a step in the right direction and enter this new year with the needy in Israel in your heart. This Rosh Hashanah let's ensure that all of Israel is able to celebrate the new year. In doing so you will enter this year the way one should; with tremendous mitzvos under your belt, with unity for our needy brethren, and with supporting Israel during this challenging time!
In the merit of your generous donation may you and your loved ones, and the entire nation of Israel be blessed with a sweet, successful, and blessed new year!
Shana Tova U'Metuka!
!שנה טובה ומתוקה
I wish to help my brethren in Israel with pre-paid Food Cards for the High Holidays for:
Victims of terror,
Families of IDF soldiers,
Orphans and needy families,
Should you wish to donate online, please click HERE
or send a check by regular mail to:
Global Jewish Assistance (JAR)
1414 Carroll Street Brooklyn. NY 11213
Each month throughout the year (not just during the holidays), we at JAR provide close to 2,000 "Food Cards" for needy Israeli families, with a minimum value of $96.00 to $600 per "Food Card". For the High Holidays, the numbers go up to 5,000 families with the assistance of at least $96 to help with the added Holiday expenses.
Meet our volunteers and professionals making all of this happen in Israel!
Highlights of the Food Card Program:
Our Administrative budget in Israel is covered by the rebates we receive from the national retailers so that 100% of your donation goes directly to feed needy families. There are NO warehouse and logistical fees spent to cover distribution costs.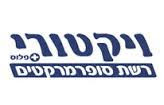 Food Cards are pre programmed so that families can only purchase basic food and household products, and exclude any purchase of cigarettes, alcohol, clothing, cosmetics, ETC.
Cards are issued throughout the year, as well as during a war or at Holidays.
Wed, August 17 2022
20 Av 5782
Donate to your Choice Charity from the following programs!
Wed, August 17 2022 20 Av 5782