High Holidays Campaign for ISRAEL
Turn hunger in Israel into sustenance during the holiday of Sukkot!
The laughter of children emanating from sukkahs across Israel joyfully fill the air. Little girls and boys dressed in festive clothing walk alongside their parents to shul, and the feeling of warmth and celebration is most apparent. Jewish people all over the world come together to observe this holiday, children look forward to festive meals with their families, and tradition is felt on every corner. And yet, even during such a special time, there are thousands of needy families in Israel who struggle daily to put food on their tables. For these parents the thought of festive holiday meals seem like an infeasible stressor.
How can we leave these children without the opportunity to celebrate with loved ones during such a joyous holiday?
How can we allow our brethren to live with empty refrigerators as we gather around our tables for a festive holiday meal?
We cannot and we will NOT let this be so!
You can make a difference by sending Food Cards today, you can give needy families the opportunity to celebrate Sukkot in dignity and with hope in their hearts.
Your generosity can transform their desperation into hope, their hunger into sustenance, and their despair into joy!
Let us remember the timeless values of tzedakah and tikkun olam that define our Jewish faith. Together, we can exemplify the importance of Jewish unity and demonstrate the strength of our nation as we stand shoulder to shoulder in supporting our needy brethren in Israel.
Your Food Card donation will directly impact the lives of needy families, orphans, Holocaust survivors, IDF families, and thousands of children!
As we gather in our sukkahs this year and feel the warmth of Hashem, family, tradition, and unity, let us rise above our own celebrations and extend a hand to those who need it most!
Chag Sukkot Sameach!
!חג סוכות שמח
I wish to help my brethren in Israel with pre-paid Food Cards for the High Holidays for:
Victims of terror,
Families of IDF soldiers,
Orphans and needy families,
Should you wish to donate online, please click HERE
or send a check by regular mail to:
Global Jewish Assistance (JAR)
1414 Carroll Street Brooklyn. NY 11213
Each month throughout the year (not just during the holidays), we at JAR provide close to 2,000 "Food Cards" for needy Israeli families, with a minimum value of $96.00 to $600 per "Food Card". For the High Holidays, the numbers go up to 10,000 families with the assistance of at least $96 to help with the added Holiday expenses.
Meet our volunteers and professionals making all of this happen in Israel!
Highlights of the Food Card Program:
Our Administrative budget in Israel is covered by the rebates we receive from the national retailers so that 100% of your donation goes directly to feed needy families. There are NO warehouse and logistical fees spent to cover distribution costs.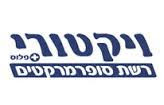 Food Cards are pre programmed so that families can only purchase basic food and household products, and exclude any purchase of cigarettes, alcohol, clothing, cosmetics, ETC.
Cards are issued throughout the year, as well as during a war or at Holidays.
Sun, October 1 2023
16 Tishrei 5784
Donate to your Choice Charity from the following programs!
*Make Donation to the Orphans and Needy Families in ISRAEL for the High Holidays
*Make a Donation for Food Card Program in Israel
shlomo@globaljewish.org
Sun, October 1 2023 16 Tishrei 5784